Egg-citing Easter Gifts for Everyone on Your List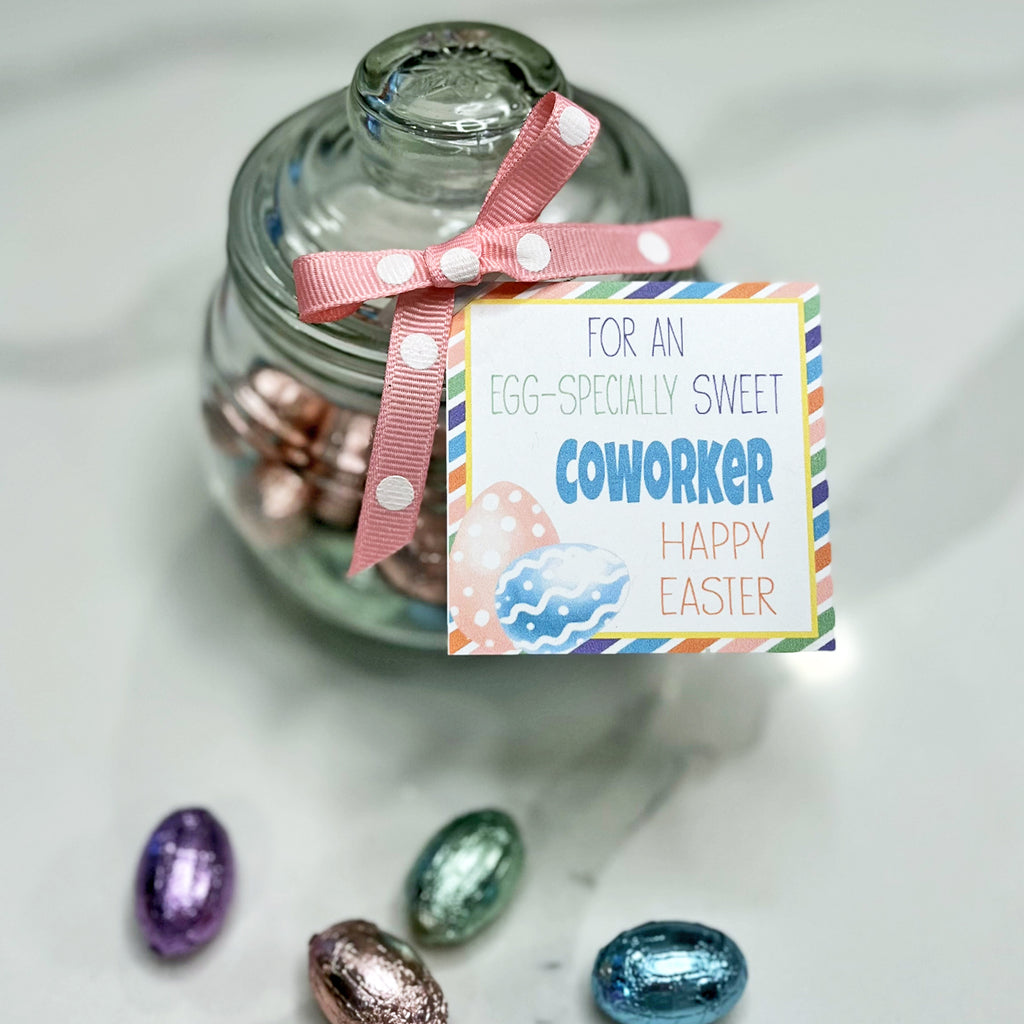 Easter is a wonderful time to show your special ones how much you care. Whether you're celebrating the holiday with family, friends, or colleagues, giving Easter gifts is a great way to spread some joy and make the day even more special. In this post, we'll share some ideas for Easter gifts that are sure to delight your recipients.
The coworker tags can be found HERE.
Here are some additional tags in the same design:
Client, Coach, Customer, Employee, Friend, Neighbor, Student, Teacher, Team Member, Volunteer 
How cute would this be in a child's Easter basket? You can get these bubbles at most dollar stores. Tag can be found HERE.
Teachers should be appreciated everyday but it's always fun to give them a special holiday gift! These tags can be found HERE.
I think this is super cute! A tasty little treat to give a bus driver, school secretary, or neighbor. Tag can be found HERE.
This would be a fun gift to give to classmates. Tag can be found HERE. If you'd prefer a personalized tag, it can be found HERE.
By far, our most popular Easter printable is the adorable Bunny Letter. This letter is an editable file. Links below:
No matter what Easter gifts you choose, remember that the most important thing is to show your friends and family how much you care. Small tokens of appreciation will be appreciated and cherished. Happy Easter!
XOXO, 
Casey