Sparkle and Sip: DIY Wine Glass with Sequin Sticker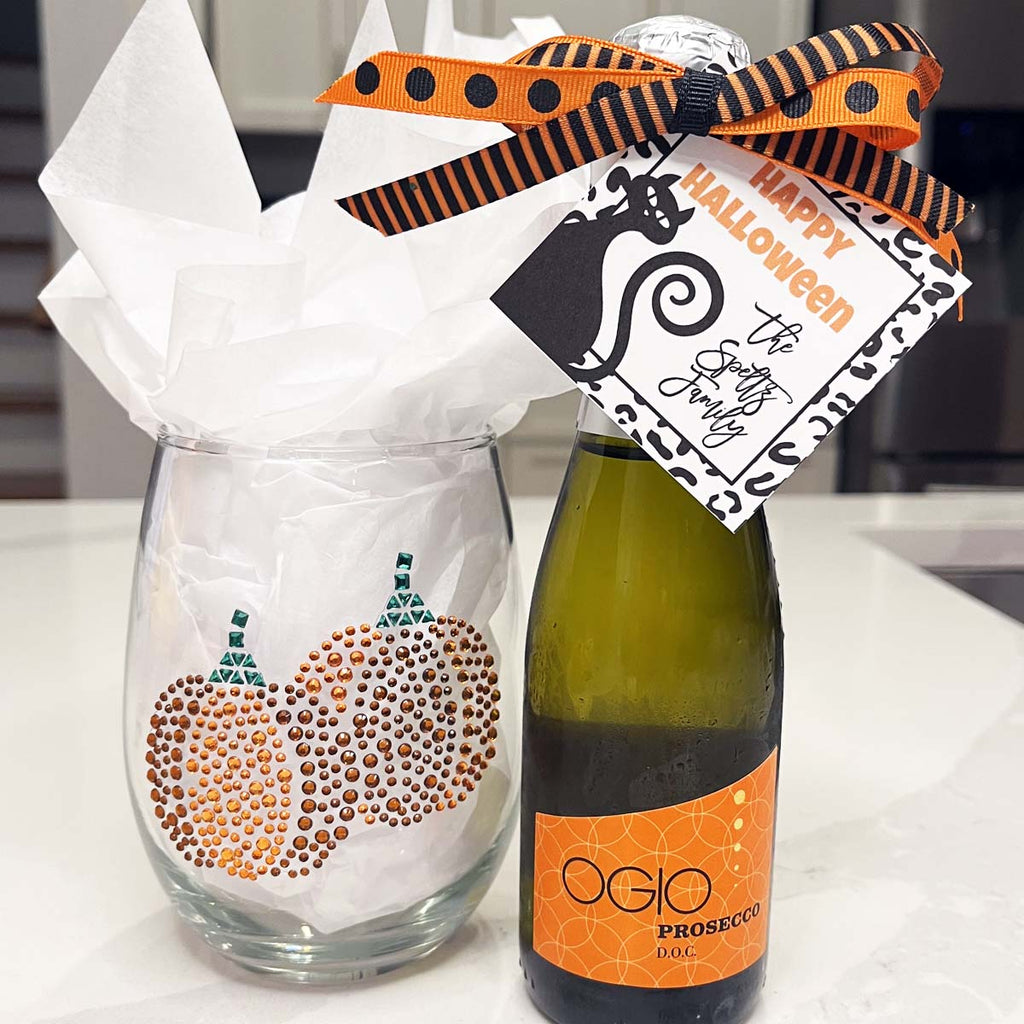 Wine lovers, rejoice! If you're looking to add a festive touch of fall to your wine nights, I have the perfect DIY project for you. In this blog post, you'll learn how to create your own dazzling wine glasses using sequin stickers. These make great Fall gifts for your co-workers, friends, or YOURSELF. So, grab your favorite wine and let's get crafting!
Materials Needed:
1. Wine Glass - I got mine at a Dollar Store. The wine glass is large enough so that it can hold a miniature bottle of wine or champagne so that you can wrap into a gift.
2. Sequin Stickers - I got mine at Hobby Lobby.
3. Shred or Tissue Paper for gifting - I got mine at a Dollar Store
4. Festive tags for gifting - on my website 
5. Ribbon for gifting - Hobby Lobby
6. Miniature Wine or Champagne
Directions: Make sure that your glass is clean. Peel the sticker and center onto your glass. That's it!!!! How easy is this? Of course it goes without saying, it's best to hand wash these cuties.
These would be cute for all holidays, gifts for bridal parties, or just a fun touch for your next dinner party.  The possibilities are endless. Cheers to easy DIY crafting.
XOXO, Casey