Sparkling Surprises: Easy and Affordable 4th of July Gift Ideas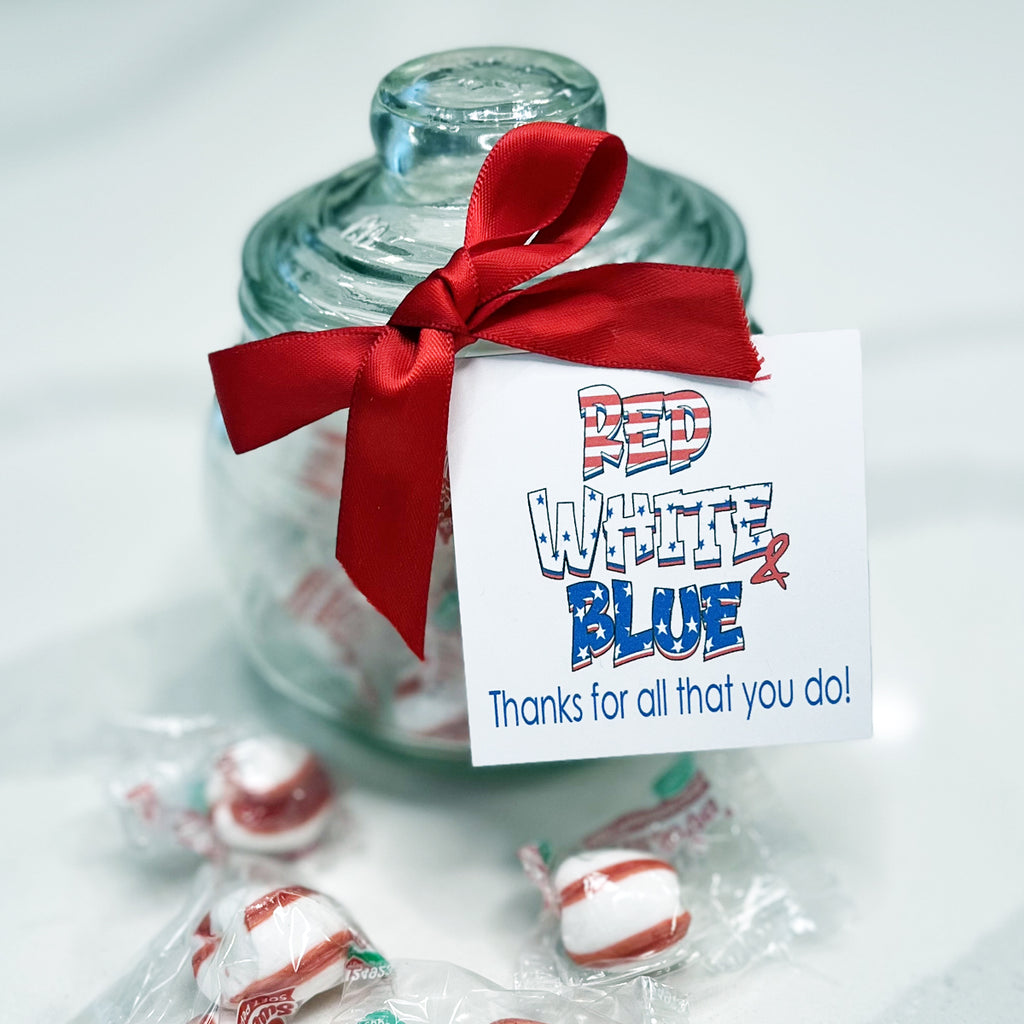 As Independence Day approaches, it's time to celebrate the spirit of freedom, patriotism, and unity. One fantastic way to show your loved ones how much you appreciate them on this special day is by giving them thoughtful gifts. To help you make their July 4th celebrations even more memorable, I've put together a couple of simple and delightful gift ideas. These gifts are easy to find or create, and they perfectly capture the essence of this patriotic holiday. Let's dive in!
How about Ring Pop party favors for the kiddos? Tag can be found HERE.
We can't forget the adults! 
Party in the USA tags can be found HERE.
Red Wine and Blue tags can be found HERE.
Here is a great hostess gift to bring to a pool party or BBQ gathering.
Happy 4th of July tag can be found HERE.
This tag pairs with the perfect gift for a coworker, friend, or employee. It can be found HERE.
Also, I have some freebies on the site:
4th of July placemat can be found
HERE
.
July 4th cupcake toppers can be found
HERE
.
Have a happy and safe 4th of July!
XOXO, Casey